Dental Bridges Vs. Dentures - What is the Most Suitable Option for Me?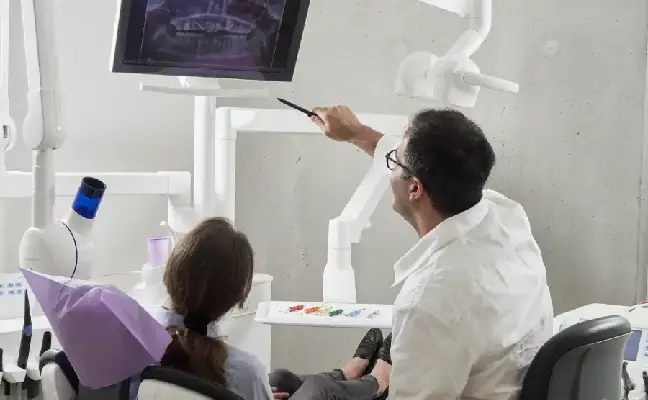 Thanks to the advanced technology in restorative dentistry, those days are long behind you when you have to allow missing teeth to affect your self-confidence: bridges and partial or fixed dentures are excellent solutions to missing teeth. Apart from correcting your smile, it will also cure your bite conditions.
In our previous blog post, we outlined 5 health benefits of dental bridges in Cary, NC. In this article, we will delve deeper into the distinction between dental bridges and dentures, and help you determine which option is the most suitable for your dental needs.
What Are Dental Bridges in Cary NC?
It is possible to restore tooth alignment with bridges and reinforce the gap surrounding the dental implant in Cary NC so that it remains in its proper position. It is a permanent cosmetic dentistry solution that can last up to 15 years. A high-quality set of dentures can last even longer than that if taken with proper care. As it is a false tooth, you must maintain excellent oral hygiene to avoid foul odors and severe gum conditions.
What Are Dentures in Cary NC?
In the case of missing teeth, dentures can be a removable solution. It perfectly fits your gum area around missing teeth. Dentures in Cary NC also require proper maintenance and cleansing to avoid excessive tartar and plaque build-up. Metal dentures tend to last longer than plastic dentures. When dentures are not properly fixed, they can cause discomfort when eating or chewing.
What is the Difference Between Dental Bridges and Dentures?
The prominent difference in-between these two restorative procedures lies in the fact that dentures are more flexible than bridges. Dental bridges in Cary NC are only suitable if you have sturdy bones and healthy gum support. Additionally, cosmetic dental bridges may require painful extractions.
How Do I Determine Which Procedure is Most Appropriate for Me?
A partial denture is excellent for you if you have multiple lost teeth or weak existing teeth, and the restorative procedure's cost is a concern for you. For those looking for a safe, secure way to strengthen or correct their bite issues, bridges are the most suitable option. In addition, a fixed bridge enhances your smile's aesthetics and gives your teeth a natural appearance.
Conclusion:
Apex Smiles Family and Cosmetic Dentistry provide complete oral care for you and your loved ones. Apex Smiles offers comprehensive cosmetic dentistry in Cary NC, including smile makeovers and full mouth restorations. Dr. Vinay Chirnalli is an AACD-accredited and internationally recognized cosmetic dentist, and his dental clinic offers cosmetic, restorative, emergency and endodontics treatments. For more call us at 919-380-8888 and schedule an appointment today.