Dental Bridges in Apex and Cary NC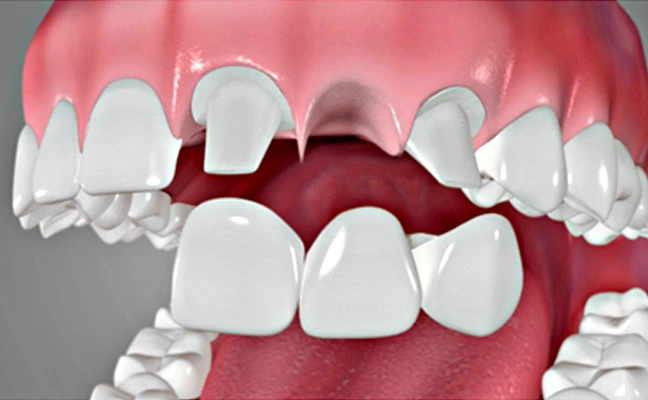 All dental treatments are aimed at preserving natural teeth and soft gum tissues. In the unfortunate event of tooth loss, the dentist recommends replacing the lost tooth/teeth. Teeth restorations aid with biting and chewing functions and improve oral health. A dental professional is the best person to explain the importance of replacing a lost tooth. Among the many restorations in dentistry, dental bridges are recommended because of their functional benefits. Dental bridges in Cary, NC can replace one or more teeth. They are more stable when compared to removable dentures. The bridge can be supported by natural teeth or by dental implants. With proper oral care, dental bridges can last for about 15 years. It is important for patients to follow the instructions provided by the dentist to protect the restoration. If you have queries regarding dental bridges, make an appointment with our dentist. We have successfully created healthy smiles for many of our patients who live in Apex, Cary NC and surrounding communities using our dental bridges.
Importance of Dental Bridges in Apex and Cary, NC
A lost tooth can cause a number of problems. If the cause for tooth loss is a dental infection, the bacteria can spread to other teeth and cause more serious problems. Tooth loss can affect a person's speech and the ability to bite and chew food. The gap in the dentition leads to an imbalance in bite forces. This pushes the nearby teeth towards the gap leading to malocclusion. Dental bridges in Cary, NC can avoid some of these problems and effectively aid the patient with biting and chewing functions. They can replace one or more teeth in a row. A conventional bridge comprises of a false tooth/teeth that replace the lost tooth/teeth and one or more anchoring crowns to support them.
Treatment Procedure of Dental Bridges in Apex and Cary, NC
Restoring lost tooth/teeth using dental bridge is a two-phase procedure. The first phase involves preparation of natural teeth and the second phase involves fixing the bridge over the prepared teeth. Teeth preparation is where some portion of natural teeth is removed to make space for supporting crowns. This is done with the help of local anesthesia.
The dentist takes impressions of prepared teeth and creates temporary bridge at our office. Patients should take care to follow instructions when living with temporaries. The permanent bridge is fabricated in the lab using appropriate dental materials. The dentist removes temporaries and cleans the area before fixing permanent ones.
Are you planning to replace your lost tooth with dental bridges in Apex and Cary, NC? Call us and meet our dentist at Apex for a dental bridge consultation.
Frequently Asked Questions on Dental Bridges in Apex and Cary NC:
Dental bridges last up to five to seven years and by practicing good oral hygiene and visiting your dentist regularly, dental bridges in Apex and Cary NC can last for over 10 years and even for a lifetime.