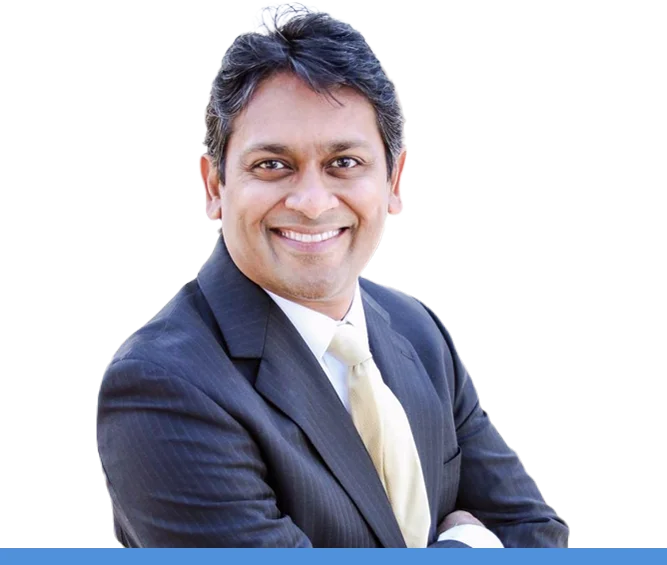 Dr. Vinay N Chirnalli,
BDS, DMD, AAACD
Dr. Chirnalli has been in private practice since 2000. He practiced in New Hampshire starting for seven years and has been practicing in the triangle area since 2007.
He graduated with HIGH HONORS from Boston University's Goldman School of Dental Medicine in 2000. Prior to that, while living in Bangalore, India he earned a Bachelor Degree of Dental Surgery in 1994. He was a clinical instructor for two years at Sharavathi Dental College, and he completed a one year internship as a Dental house surgeon.
Dr. Vinay Chirnalli is an accredited member in the American Academy of Cosmetic Dentistry (AACD), which requires demonstrating a very high-level of clinical skill and ability in cosmetic dentistry and represents successful completion of the most rigorous peer-reviewed accreditation process in the field of cosmetic dentistry.
Dr. Chirnalli is one of the 404 dentists in the world who have earned this prestigious designation. There are only 8 accredited members in North Carolina and Dr. Chirnalli one of the only two accredited dentist in whole triangle area by the American Academy of Cosmetic Dentistry.
The American Academy of Cosmetic Dentistry is the largest international Dental Organization committed to excellence in cosmetic Dentistry. Founded in 1984, the AACD has over 6000 members in more than 70 countries worldwide. Members of the academy include cosmetic and reconstructive dentist, dental laboratory technicians, dental hygienists, dental assistants, educators, researchers and students.
Dr. Chirnalli is a true artisan with the sensibility of a sculptor. The combination of his skillful technique, and artistry consistently achieves unsurpassed results. Dr. Chirnalli's specialty is Cosmetic Dentistry, Restorative Dentistry and Family Dentistry. He will take on your dental needs small or large with a friendly disposition and dedication to fantastic, pleasing results. His strengths include cutting edge dental techniques and creating close knit, personal relationships with his patients.
Dr. Chirnalli's dedication to excellence is evident through his participation in advanced education. He has taken on more than 400 hours of continuing education in cosmetic dentistry alone and is affiliated with:
American Dental Association
North Carolina Dental Society
American Academy of Cosmetic Dentistry
When he is not working with his patients, Dr. Chirnalli is busy playing a variety of sports including golf, and badminton. He loves to fish, paint, and spend time with his wife Anu, and baby girl Aarna.
DR. CHIRNALLI'S AFFILIATIONS
We prioritize ongoing education and professional development, ensuring our doctor stays updated on the latest advancements in dental technology and techniques. This commitment enables us to provide exceptional care and cutting-edge treatment options to our patients.