Cosmetic Dentistry in Apex and Cary NC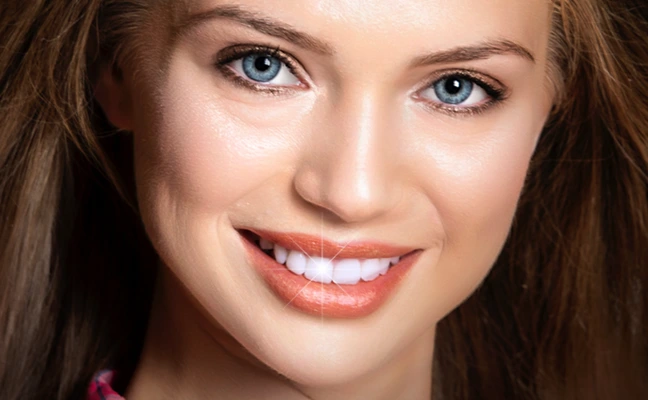 A beautiful smile can be a wonderful asset that creates the perfect first impression. Many Americans believe that a good-looking smile can be a career booster. But unfortunately most often, natural teeth are not in best shape. Minor imperfections in teeth, gums and lips such as gaps, discoloration, misalignment and crowding can make the smile less attractive. Our cosmetic dentist in Apex and Cary NC Dr. Vinay Chirnalli has been working towards improving the appearance of teeth for many years now. His artistic sense and exceptional skills in reshaping teeth and gums have been the reasons behind our successful cosmetic dentistry treatment in Apex, NC. Our treatment plan is tailored to the needs and expectations of our patients. This gives our patients more confidence and has helped us build trust among people from Apex, Cary and surrounding communities ex North Carolina.
Cosmetic Dentistry - The Science Of Good-Looking Smile
Many factors are required to define the esthetics of the smile. The visible proportions of teeth, gums and lips, the color, the alignment of teeth and the shape of teeth have a crucial role to play in the esthetics of the smile. A cosmetic dentist in Apex and Cary NC plans a treatment to make necessary changes to teeth and gums such that the smile looks more attractive. Dental materials, restorations, whitening agents and other complex technological instruments are used for this purpose. Following are some of the cosmetic dentistry procedures.
One should note that some of these treatments have a bigger purpose to serve than just improving the esthetics of teeth and gums. The prime difference brought about by a cosmetic dentist is in the choice of appropriate treatment methods and materials that uphold the appearance of the teeth, while not compromising on oral health factor.
Treatment & Consultation With Cosmetic Dentistry In Apex And Cary NC
Do those chipped teeth worry you every time you stand in front of the mirror? Are you unhappy about your dull smile? Make a note of what changes can make your smile more attractive. These inputs can help our cosmetic dentist understand what you expect from treatment. During the consultation, our cosmetic dentist checks your teeth and gums thoroughly and takes images. A treatment plan is set based on the requirements. It can be a single procedure or a combination of two or more procedures. The results after each stage are documented and images are taken after the treatment to show the difference. Our cosmetic dentist in Apex and Cary NC recommends diet and provides tips to ensure that the teeth and gums remain protected.
Do you have an idea of a perfect smile? Come discuss it with our dentist. Our cosmetic dentistry procedure in Apex and Cary NC may help in bringing your smile desires to reality.