Dentures in Apex and Cary NC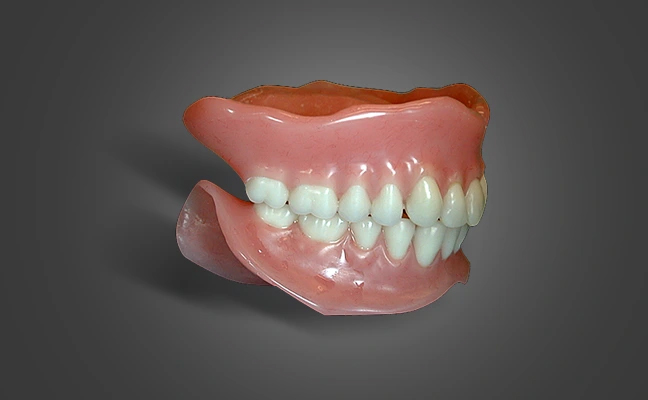 Teeth loss can deteriorate oral as well as overall health of a person. Not only does it reduce the self-confidence of the patient, but it also gives rise to an imbalance in nutritional intake. To counter these problems, there have been many types of restorations developed in the field of dental medicine. Dentures in Apex and Cary NC have been around for many decades now. The recent advancements in technology and dental materials have improved the quality of dentures. Unlike conventional dentures of the past, we have implant-supported dentures today which are stable and give more confidence to patients. Our restorative care has brought healthy smiles in many of our patients. Our dentures continue to work wonderfully for our patients based in Apex, Cary and surrounding communities.
Tooth Loss and Dentures in Apex and Cary NC:
There can be several causes for teeth loss which include but are not limited to aging, dental decay, gum infection and trauma. Whatever the causes are, teeth loss can have direct impact on a person's oral and overall health. Teeth loss can firstly affect the nutritional intake. People who have many teeth missing hesitate to eat hard food items. This can create an imbalance in the nutritional intake. Secondly, people with missing teeth may lack the confidence to participate in events. This hampers their social life. Teeth loss can also cause the skin to sag because of jawbone resorption. Teeth restoration through dentures in Apex and Cary NC can help counter most of these problems.
Dentures Treatment in Apex and Cary NC
Teeth restoration using dentures is a step-by-step process. Firstly the dentist extracts any remaining teeth, which are decayed or weak. Once the teeth are extracted, a temporary denture in Apex and Cary NC is prepared in the office and provided to patient. Temporaries are provided because the gum tissues recede over a period of time after teeth extraction. After few months, the impressions of dental arches are taken and models of dentures are prepared in the lab. The dentist checks the fit of dentures and makes necessary adjustments to the final product. The final denture is then delivered to the patient who may have to visit the dentist once in few weeks to ensure necessary adjustments are made.
Implant supported dentures can restore lost teeth in patients who have healthy supporting bones. The dentures in this case are supported by dental implants which are strategically inserted in the jawbone. These dentures in Apex and Cary NC are more stable and convenient for patients when compared to conventional dentures.
Have you lost all or most of your teeth? Make an appointment and meet our dentist for dentures in Apex and Cary NC. Teeth restoration procedure at our Apex office can help you regain a healthy smile.
Frequently Asked Questions on Dentures in Apex and Cary NC:
Generally, you should wear dentures in Apex and Cary, NC, for at least 8 hours. Our cosmetic dentist advises removing dentures at night, so your gums and jawbone can rest.