Dental Bridge vs Implant: What's the Difference?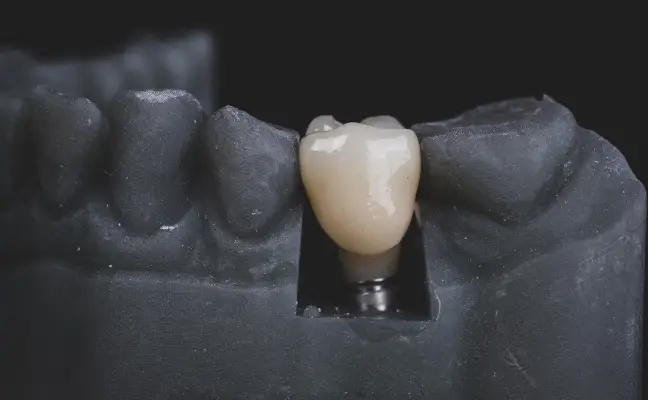 Losing a tooth is a common occurrence for a number of periodontal diseases, tooth decay, injuries, and poor oral hygiene. Studies show that medical conditions like diabetes contribute to tooth loss. Also, lack of proper oral maintenance can also be a contributing factor for tooth loss. Ensuring patient oral health and providing excellent tooth replacement services is the top priority for the leading dental clinic which has been practicing efficient cosmetic dentistry. Missing teeth can significantly impact a patient's quality of life. Besides disrupting chewing and speaking, the condition can lead to misaligned teeth and gum infections. In our previous blog, we have explained 6 popular cosmetic dentistry treatments in Cary NC. However, patients could choose between standard teeth replacement solutions such as dental implants or dental bridges. But How do they differ? Which one suits you best?
What Are Dental Implants?
A dental implant in Cary NC is a highly reliable solution to tooth restoration. These are false teeth designed to fit the patient's jawbone. The implant consists of a metal post that is implanted on the jawbone. A crown is later screwed or cemented over the implant that secures it.
What Are Dental Bridges?
Bridges do not involve implanting the jawbone, unlike implants. Dental bridges in Cary NC consist of several crowns. These are fixed to the healthy teeth on both sides of the missing tooth. Dental Crowns are then attached to these to replace the missing tooth. Dental implants and bridges can provide results that efficiently mimic natural teeth. Both procedures have benefits and drawbacks, however.
Why Choose Dental Implants in Cary NC?
Implant dentistry in Cary NC will replace a decayed tooth that can't be sufficiently repaired with a root canal alone. Implants can last up to 2-3 decades with adequate care. Compared to bridges, it is more durable. It may be expensive, and there is a small risk of surgery, though the implants are safe. The procedure takes much longer than bridges and more time to heal.
Why Choose Dental Bridges in Cary NC?
Dental bridge in Cary NC can replace a decayed tooth without surgery. Bridges are ideal as a quick replacement and are not permanent like implants. They can last up to a decade with optimum care and are cost-effective.
Conclusion:
Get a consultation scheduled with the top cosmetic dentist in Cary NC now for the best implant for your teeth replacement needs. Reclaim your smile now!
Our dental office in Apex NC provides the best dental services. Call us at 919-380-8888 to book an appointment today.