Four Mistakes to Avoid When Selecting a Dentist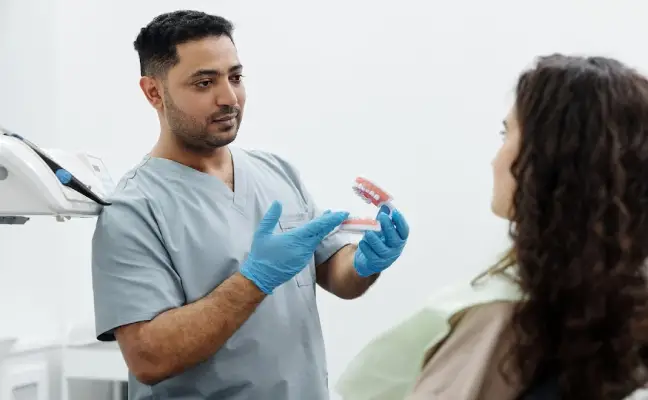 Dental health and hygiene are of utmost importance for a person''s overall health. Many experienced Emergency Dentists in Apex and Cary, and Apex Smiles, can be the right solution for you. But selecting the right dentist for you and your family can be a daunting experience due to the misleading claims advertised by many unscrupulous clinics. Read on to avoid mistakes while selecting a dentist and signs that you have a quality dentist in apex.
Mistakes to Avoid While Selecting Dentist:
While there are many things that can help you select the right dentist, here are a few things we recommend you to avoid:
Online Reviews:


While it is always a good idea to reach out to a dentist by a referral, giving undue importance to online reviews can sometimes be misleading.

It is advisable to gather basic details online knowing well that some organizations can have marketing campaigns that drive you a certain website right on top. The order in which you find a dentist on your search is not necessarily the order of their work quality.

Promoter:


Dental practices may have a lot of senior dental specialists who are renowned for their services. It is however important to also check the dentists who are listed for the services the clinic provides.

It is important to know that your regular treatments and visits will be managed by the junior dentists on the panel and the most senior dentists are involved only in the complex surgeries.

Budget:


Dental treatments are expensive and insurance may not cover all the treatments. While selecting a Dentist in Apex who is pocket friendly is a good idea, going only by the budget advertised is not advisable. Most dental treatments need multiple sittings. One also needs multiple visits for the overall maintenance of oral hygiene.

Thus, when selecting your dentist take a holistic view of the costs that you would incur in a year rather than just a one sided view of the single treatment.

Technology:


Dental care is a fast evolving service. We have new technology being introduced at a quick pace. Most customers like to go to their old clinic because it makes them feel comfortable but miss out on checking the technology upgrades that the clinic has incorporated.

Clinics that have the latest technology can ensure efficient treatment which may also cause less pain and discomfort. Always check on the technology available before you sign up with a Dental Clinic in Apex NC.
Visit Apex Smiles:
Apex Smiles has the best Emergency Dentist in Apex, that will take care of all dental needs with the utmost professionalism and quality dental service. We invite you to reach out to us, by calling us at (919) 380-8888 and understand how we can help you and your families attain great oral health!