Top Cosmetic Dentist for Apex NC and Cary NC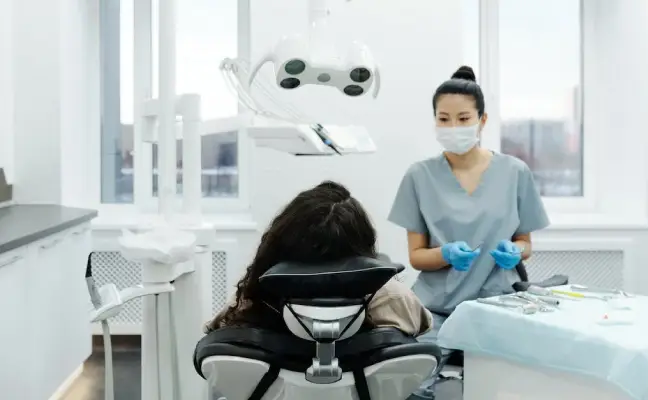 In a world that is social media crazy it is imperative that one's teeth are always smile-ready. A million dollar smile can enhance your looks and make you a social media sensation overnight. But there are numerous problems that can hinder your beautiful smile. Discoloration, unaligned and chipped teeth, teeth with visible gaps are some of the commonly reported dental issues. Top cosmetic dentists offering excellent dental services can elevate your smile to the next level.
Who is a Cosmetic Dentist?
A cosmetic dentist is one who is specialized in the field of dental aesthetics to provide services that are related to the structure, shine and appearance of your teeth. While a dentist can take care of your general tooth health and upkeep, a cosmetic dentist can cater to those oral issues that are more related to the looks of your teeth and smile.
The Top Cosmetic Dentists And The Services They Provide:
A top cosmetic dentist for Apex NC and Cary NC can offer you the following dental services with treatment plans considering your requirements in mind:
Teeth Whitening: It is one of the most widely undertaken procedures in the dental cosmetic world. People are growing more aware of their dental looks and teeth whitening is a very basic aspect of the same. Keeping your teeth shining white adds to the overall personality by increasing confidence and your beauty in general.
Dental Veneers: Dental veneers too are gaining in popularity. Having well shaped teeth lifts your smile to the level of perfection. Veneers are thin ceramic coverings that can make up for the smallest of flaws in your teeth organically. If a few teeth are beyond repair, veneers should be in the rescue plan.
Tooth Fillings: Tooth colored fillings for damaged teeth are long-lasting and bears stress and strain too! Most patients can even opt for colored fillings and caps for their teeth. Your Tooth filling can be made of materials comprising glass ionomers, porcelain and plastic.
Dental Bonding: This procedure involves having a resin like element applied on your teeth and then hardened using laser or UV light. Bonding works best for teeth that are chipped or crooked.
Dental implants: Root canals or Dental Implants are common solutions available for teeth that have been decayed beyond repair. The procedure covers the removal of live roots and replaces them with titanium roots in the jaw line. This is then crowned to resemble the tooth that your natural oral set would have had.
Take away
Apex Smiles have leading cosmetic dentist who provide outstanding dental services. Our dentist in Apex NC and Cary NC will chalk out a treatment plan based on your health parameters and your unique requirements. Our dentist will ensure that you have the smile of your dreams. They are just a call away!