Can Dental Implants Improve Your Quality of Life?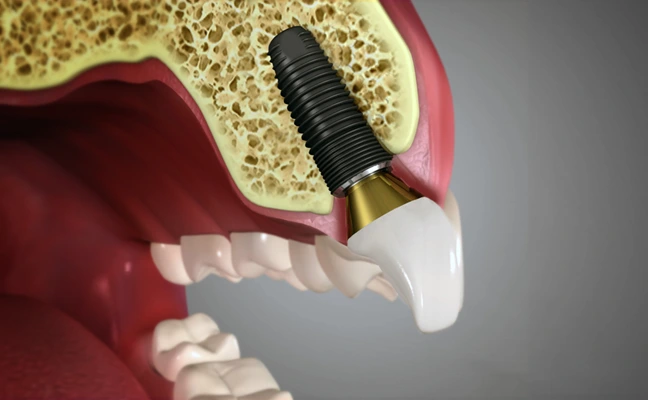 Dental implants are used to replace damaged or missing teeth. When compared to other options for tooth replacement, they are a long-term solution with numerous advantages. In a previous blog post, we discussed whether are you an eligible candidate to affix dental implants. However, in this blog post, we will understand can dental implants improve your quality of life.
At the dental clinic in Cary NC dental implants are used to supplant missing or injured teeth and propose various advantages for oral well-being, capability, and appearance.
Talk to your dentist about whether dental implants are the best option for you if you are missing teeth or are considering other options for replacing teeth.
What Are Dental Implants?
Dental implants are a long-lasting and efficient treatment option for missing teeth.
They are inserted into the jawbone and serve as a substitute tooth root, providing a sturdy base for a bridge or replacement tooth and this is done through surgery. Cary NC provides the best dental implants for missing teeth.
Implant dentistry in Cary NC is commonly used for the following reasons:
For the replacement of teeth
Enhancing appearance
Enhancing oral function
To hold back bone loss
To work on oral wellbeing
Having said all of the above, dental implants have a great impact on improving one's quality of life.
5 Benefits of Dental Implants on an Individual in Cary NC:
Enhanced Usability:

Implants are intended to function similarly to natural teeth. They permit you to eat and talk with no uneasiness or discomfort.

Dental implants come with no food restrictions. Any kind of food can be eaten with sheer joy.

Superior Appearance:

Missing teeth can be a source of humiliation; dental implants can reestablish your grin and improve your appearance.

One cannot tell the difference between dental implants as they look like real teeth.

Enhanced Dental Health:

When you lose a tooth, the teeth that are around it may shift, leaving gaps in your smile. This may result in additional dental issues like gum disease and decay.

These problems are prevented by dental implants, which close the gap and support the teeth around it.

Boost in Self-assurance:

Having a full, healthy smile can boost self-esteem and overall happiness. Once you get your dental implants done, speaking and smiling will never be an issue.

Permanent Solution:

With proper care, dental implants are a long-lasting option that can last a lifetime.

They are long-lasting and able to withstand the demands of daily use, making them an economical choice in the long run.
Get the Best Dental Implant Dentistry in Cary NC:
Thus, dental implants are a superb method for re-establishing your grin and working on improving your self-esteem.
Get in touch with Dr. Vinay Chirnalli, a leading dental expert and surgeon from Apex Smile. He heads one of the best dental offices in Cary NC. For more, browse through our website or call us at 919-380-8888 right away!