Dental Implants V/S Dentures: Which One Should You Pick Out?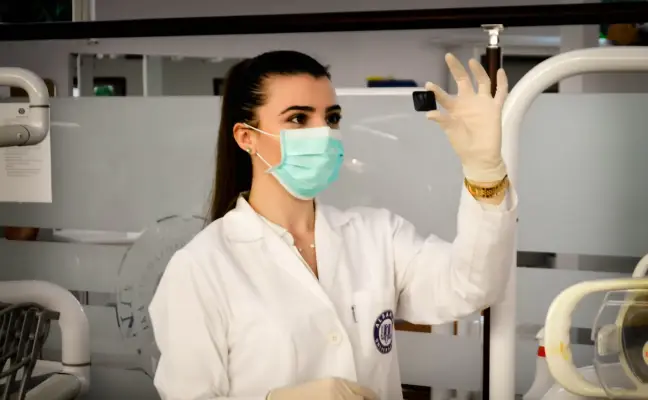 Are you worrying over a lost tooth or a lack-luster smile? One can always replace damaged teeth with the help of dental implant or dentures. But there are various factors ranging from looks, comfort and price that can dictate an individual's choice. In our previous blog, we have explained 5 tips to choose a dental clinic for dental implant in Cary, NC. Read on to discover the essential factors separating dental implant from denture in Cary NC.
Understanding Dentures in Cary, NC:
Dentures are removable implants for the mouth and are manufactured from acrylic base. Dentures are a choice for restoring gum tissues and lost teeth. Certain dentures come with a delicate metal frame for more support and strength. Complete dentures in Cary NC provide replacement for all the teeth in both the jaws. Partial dentures fill the gaps.
Advantages Related to Dentures in Cary, NC:
They cost less than implants.
Dentures are a valuable option for those who experience gum or bone loss. Unlike the implants that need bone anchoring.
Fastening dentures involves a non-invasive process. Drilling of bones is not necessary.
The procedure involves just four or five sittings with the dentist.
Disadvantages of Dentures in Cary, NC:
Replacements will be required due to structural changes to the face.
Elevated salivation, trouble while chewing and speaking is a possibility after dentures.
It necessitates routine care like natural teeth. If not, infections surrounding your mouth can happen.
Understanding Dental Implant in Cary, NC:
It is a titanium post affixed inside the jawbone mimicking the natural tooth roots. It is an everlasting solution to restoring a lost tooth or teeth. The process of osseointegration enables strong bonding. It builds an anchor which can clutch strongly with the jawbone. Apart from replacing teeth, dental implant in Cary, NC can hold up dentures and crowns.
Advantages of Dental implants in Cary, NC:
The rate of success for the procedure is impressive: 95%.
Dental implants are durable. Dental implants in Cary, NC can last up to twenty solid years or more.
No extra amount of care is required.
It helps maintain the coherence of jaw bones and facial structure.
Implant lets the bone grow even after the procedure.
Dental implants can be affixed in one day but it requires follow ups as well.
Disadvantages of Dental implants in Cary, NC:
Dental implants are a costly solution than dentures.
Not everyone who suffers from dental loss or issues qualifies for dental implants.
Grafting of tissues and bone to be eligible for the procedure increases the expenses further.
Factors for Dental Implants in Cary, NC:
The factors that determine dental implants vary from person to person as per the individual requirements. But do consider oral health, insurance, durability and enhanced appearance while deciding to choose dentures or dental implants.
Conclusion:
Implant dentistry in Cary NC provides you with great choices for fastening dental implants or dentures. Consider Dr. Vinay Chirnalli at Apex Smiles. For more information visit our dental clinic in Apex, NC or call us at 919-380-8888 and schedule an appointment today.